Meet Dr. Emma Rhodes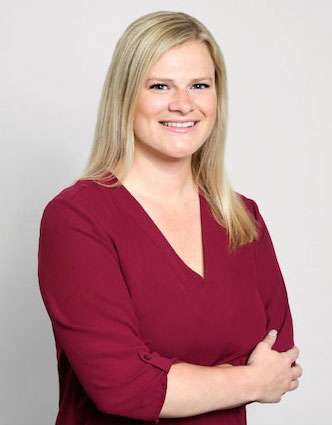 Dr Emma grew up in Fishers, IN where she attended Cathedral High school. From there she went to Indiana University for her first year of where she studied Exercise science. Wanting a smaller school and to be closer to home, she transferred to Ball State graduating with a degree in Biology. While in high school she went to a chiropractor and loved it. She played softball throughout school and remember the relief that chiropractic gave her. After researching more about the career, she found that it aligned with her natural health perspective. She enjoyed the idea of helping a person reduce pain and achieve optimal health by using their own body, with no medical intervention.
Dr Emma attended Chiropractic school at Logan University. In addition to the rigorous basic curriculum, she trained in soft tissue work, laser therapy, extremity adjusting, and craniosacral work. About 2 years into school, She deciliter a passion for working with the pediatric population. Coming from a large family and being a long time nanny, she had always enjoyed working and being around children. She was granted a spot in the pediatric clinic, at school where she experienced the joy of working with children. What amazed her was seeing how chiropractic care helped and all the progress that parents had noticed with their kids after a few visits. She is a firm believer that it is better to grow healthy children than to fix injured adults.
Dr Emma brings all this knowledge and experience to Greenwood. She currently lives in Downtown Indy with her pet bunny, Eleanor.
In her free time she loves to bake, trying new restaurants around the city, hanging out with her friends, spending time with family, and going shopping.