New Patients at Cooper Family and Pediatric Chiropractic
Thank you for choosing us to take care of your health!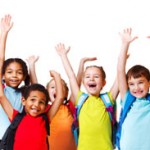 We are currently accepting new patients are our Carmel and Greenwood locations.  Please use the link in the bottom right corner of our website to schedule your initial appointment.  Be sure to check the box that you are a new patient at our practice so that it schedules additional time for your exam and first treatment.
You can also call our office to start the scheduling process.  We do require that you complete a online portal before we confirm your initial appointment.
Your initial appointment will last around 40 minutes.
Please bring your I.D. and insurance card to your initial appointment.
We recommend that you contact your insurance provider prior to your initial appointment to check you chiropractic coverage.