About Cooper Family and Pediatric Chiropractic
We Are Not Your Average Chiropractic Office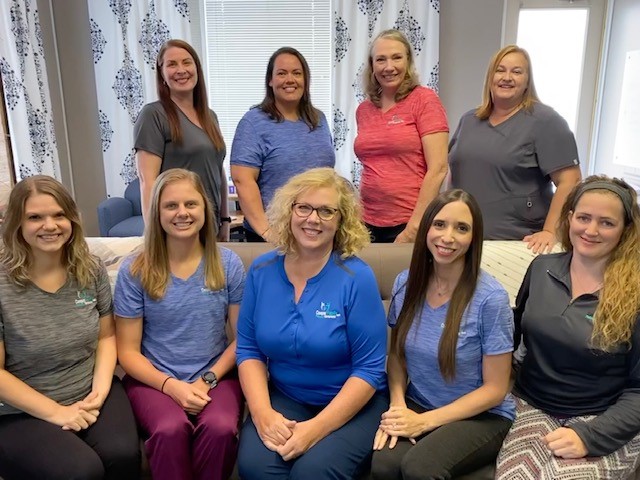 We have been providing quality chiropractic care to the Carmel area since 1987. With over 35 years experience, four chiropractors, infant myofascial therapist and massage therapists, we're able to offer you the best care possible. Dr. Nancy and Dr. Rachel hold advanced degrees in Pediatrics and Prenatal Chiropractic. There are only 3 Chiropractors, in Indiana and just over 300 worldwide, that hold this advanced degree. These pediatric doctors take 300 more hours of training (beyond their DC degree) about pregnancy and pediatrics, write 3 case studies and have to pass a specialty exam (board). The designation of DICCP and CACCP, should give you extra confidence in the care of you or your child.
Our Mission Statement:
Our goals are your goals. Whatever you want to accomplish, we will work hard to help you accomplish it. We will never pressure you into receiving care. We will treat you as an individual caring for you as a whole person with the goal of improving your health and your life.
Changing the lives of families is what makes me happy and makes me want to come to work.
Focused Kid Friendly Care
Dr. Nancy Elwartowski-Cooper is one of only three Diplomate Board Certified Pediatric Chiropractors in the state of Indiana. Her focus is on pediatric and prenatal chiropractic care and this specialization is the reason we care for patients not only come from Carmel, but all over the state of Indiana. From the moment you walk into the office you will notice this difference. Our office is designed to be kid and baby friendly.
We use specific chiropractic techniques and services to work with pregnant moms, infants and children.
For babies, we offer professional relief care work.
For pregnant women, we are certified in and offer the Webster technique.
For children we offer instrument adjusting primarily using Impulse.
Early chiropractic care leads the way to a healthy future for your child!
MEET THE CHIROPRACTORS
Wait, There's More!
Babies, children, and pregnant women are our focus. But, Cooper Family and Pediatric Chiropractic is also proud to be truly family oriented in that we can also provide care to the parents and grandparents of children and infants. We enjoy caring for patients of all ages! We look forward to meeting you and helping you and your family live a healthier life. Call today to schedule your appointment. (317) 853-6666
Insurances we accept: Anthem, Medicaid, HIP, Cigna, Sagamore, Medicare and Aetna. (Aetna does not offer coverage for children under the age of 4)
We are not in network with United Health Care UHC, UMR, or IU Health, CareSource, or AmBetter.
---
About Cooper Family and Pediatric Chiropractic | (317) 853-6666