New Patients at
Cooper Family and Pediatric Chiropractic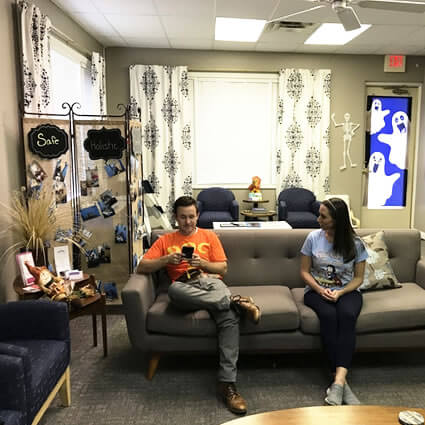 The First Visit for You and Your Child
You will be greeted with a friendly smile and welcomed to our comfortable office as soon as you arrive.
Tips for the First Visit
Try to wear comfortable clothing
New Patient forms are available online. To save time, please try to fill them online before your appointment.
You can expect your first visit to be approximately an hour in duration. The schedule of this hour is the following:
You will receive a thorough consultation.
A spinal scan will done for all family members present.
You will discuss your case with an associate.
You will spend time talking with Dr. Nancy
One of our doctors will determine a unique treatment plan for you, including home care instructions and nutritional guidelines.
Frequency of further visits will depend on the treatment plan laid out by your doctor.
We are usually quick with treatment. It should be noted, however, that treatment style for babies is different and requires a longer visit.
Listening to Your Child
Determining the course of your child's treatment is based both on what we know they need as well as their "fear level." We have different tools in our adjusting room. Before using them, we explain to both you and your child what they are, how they work, and why we are planning on using them. If we feel your child is uncomfortable or fearful of a certain tool or technique we will not use it, and will instead take a different approach to providing your child with optimal care.
We look forward to meeting you and your family. Call (317) 853-6666 to schedule your first visit today.
CONTACT US
---
New Patients at Cooper Family and Pediatric Chiropractic | (317) 853-6666