Meet Dr. Rebecca Schulke, DC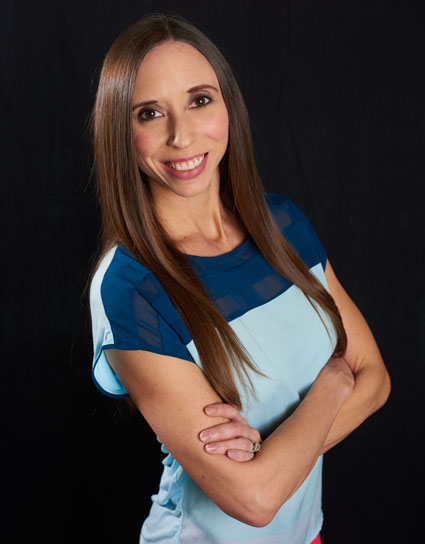 She grew up in a small town in rural Pennsylvania called where she graduated from Tyrone High School. With close ties to Penn State and being a Nittany Lions fan, she went on to study kinesiology there and received her Bachelor's Degree. While at Penn State, she worked as an assistant at a chiropractic office which is where she fell in love with the profession. She had never been adjusted before, but made the decision to become a chiropractor and enrolled at Palmer College of Chiropractic in Davenport, Iowa. The philosophy of chiropractic and the ability to help people get well by tapping into their own ability to heal resonated perfectly with her own belief system of health, and she knew she could not do anything else besides chiropractic.
Chiropractic Education
While at Palmer College, she took an interest in learning more about treating injuries beyond the required coursework. Some of her additional training involved advanced adjusting techniques for extremities, TMJ techniques, soft tissue work, and disc treatments. She also did student teaching in radiology at the campus clinics. Having a desire to spread chiropractic to other parts of the world, she traveled abroad to bring chiropractic care to the people of Vietnam.
She now lives in Westfield with her husband "Dr. Matt", who is also a chiropractor, after meeting in school at Palmer and marrying in 2014.  She enjoys helping people improve their posture, learn about clean eating, and transform their lifestyles.
She has a special passion for helping people overcome chronic pain, migraines, headaches and TMJ pain. She is our go to doctor for the adults and pregnant moms.
CHIROPRACTIC CARE

Other Interests
When she is not at the office, she enjoys being creative in the kitchen and learning new paleo-cooking techniques. She enjoys training for races, kayaking, and doing home improvement projects. She also has a passion for music, and loves to sing and play the piano.
---
Dr. Rebecca Schulke | (317) 853-6666